Graduates! EVEA has a scholarship available for you. Criteria for the scholarship include: (1) you must be a graduate of Elkhorn Valley Schools, (2) you must be majoring in education, and (3) you must be of senior status in college and graduating in May 2021 (or graduated in December 2020). See the following link:
https://5il.co/da83
Applications must be completed and returned to the school by Friday, May 7, 2021. Any questions contact Emily Vaughn at
mrs.vaughn@elkhornvalleyschools.org
or 368-5301.

Preschool Roundup will be held at Elkhorn Valley Elementary School on Friday, March 19, 2021, at 9:00 a.m. All children in the Elkhorn Valley School District who will turn 4 years of age by July 31, 2021, are welcome to attend. Please contact the school for more information.

EV is hosting a Kindergarten Class Visit for next year's Kindergarten students on March 19 from 9-10:30 Parents will need to provide their child's transportation to and from the school on this day. Parents do not need to attend this classroom visit. There will be no Kindergarten class for our current students on this day.


BBB sub district vs LHNE Tues. Feb. 23rd @ Hartington [7:30] 75% capacity No pass list/tickets Wear a mask No stream link at this moment. Will update if needed.

Congratulations to the following Speech kids @ Lutheran High Northeast today: Erica B. [Persuasive] 2nd Erica B. [Informative] 5th Kennedy P. [Informative] 6th Mariah H. [Serious Prose] 2nd

For those traveling to Osmond tonight, there is a drive-through fish fry at the Osmond City Auditorium from 4:30-7:00. Free Will Donation.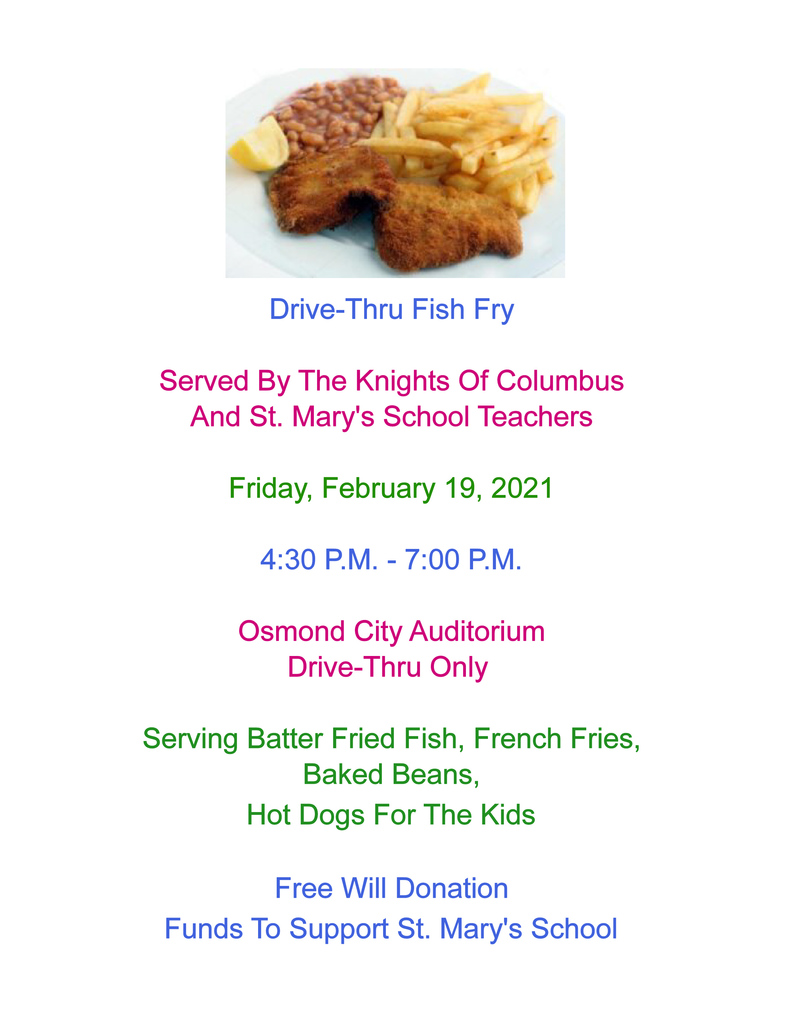 Adam M. takes 2nd!! Congrats on a successful year! 🥈

Hunter B. takes 1st!! Congratulations!! 🥇

Reed B. lost.

Owen V. lost.

Zack H. loses 5-9

Reed B. loses 4-6.

Zack H. wins 7-5!

Owen V. lost by major decision.

Reed B. loses 2-5.

Adam M. Wins 8-4!!

Zack H. loses 2-7.

Owen V. wins 3-1!!

Hunter B. wins 3-0.