CALENDAR CORRECTION - The Kickoff Supper will begin at 6:30 NOT 6:00 per the school calendar!!

For your entertainment, the High School BMW Dance Team will be performing during Meadow Grove's Firemen's BBQ, tomorrow, August 13th from 5:30-6:30pm. All are welcome to come eat, and join in the dancing fun.
Falcons a few items to add to your Calendars: September 13 at Stanton C team Volleyball game time TBD September 26th JV football at Home against Neligh-Oakdale after the JH game December 20th JH/HS Winter Concert at 7:00 PM

Parents are reminded to complete the e-collect (electronic) forms as soon as possible! Call the school if you need assistance.

Anyone interested in ordering a Falcon backpack should click on the following link to access the team store. The store closes Aug. 15. Contact Mr. Meyer if you have questions.
https://stores.inksoft.com/WS71453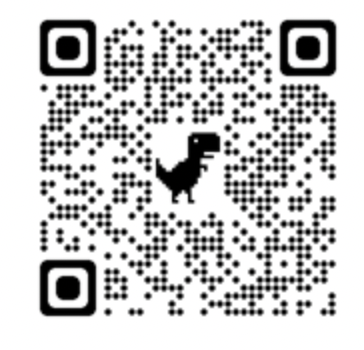 Student accident insurance will be available to all students. Info regarding the student insurance is located on EV's homepage...just click on the Menu; then click on Links. Locate Student Accident Insurance; click on that. This link will take you directly to the Student Assurance Ins. Company website where parents can locate information and the application form. Contact Mary @ EVS for help!

There will be a Fall Sports Parent's Meeting next Monday, Aug. 1st starting at 6:30 in the gym.

Class schedule changes will begin August 1st. Schedule changes can be made from 8:30-3:00, Monday - Friday. Please have schedule changes completed before the 1st day of classes. Mrs. Hahne and Mrs. Novicki will be in meetings on and off August 8-10 so please plan accordingly.

The high school BMW Dance Team held a Summer Dance Camp the last two days for elementary girls. The camp was a blast and the girls worked so hard!! We can't wait to see you girls perform your routine at the games!!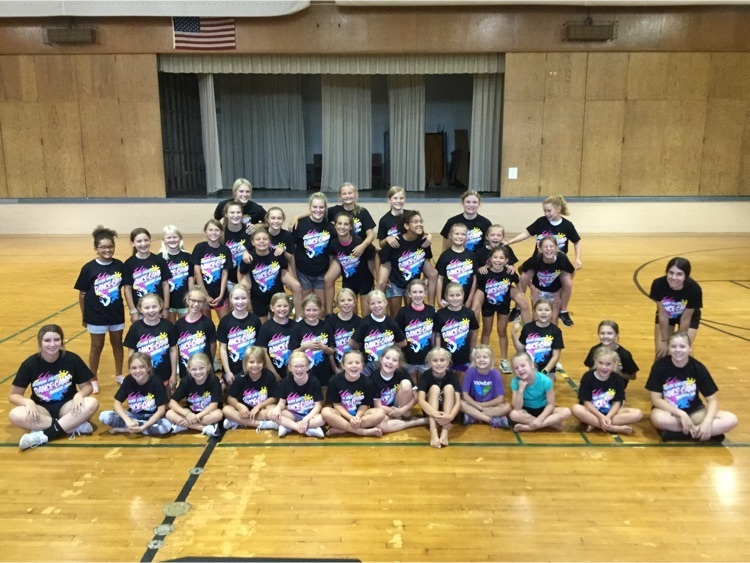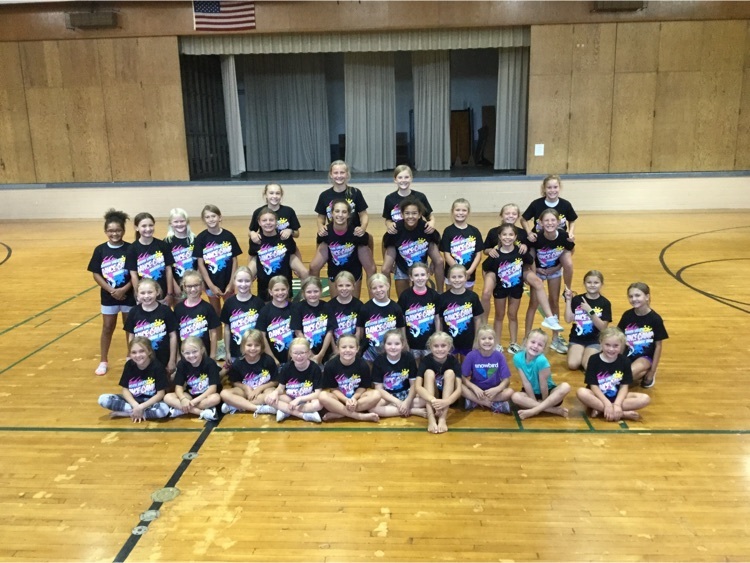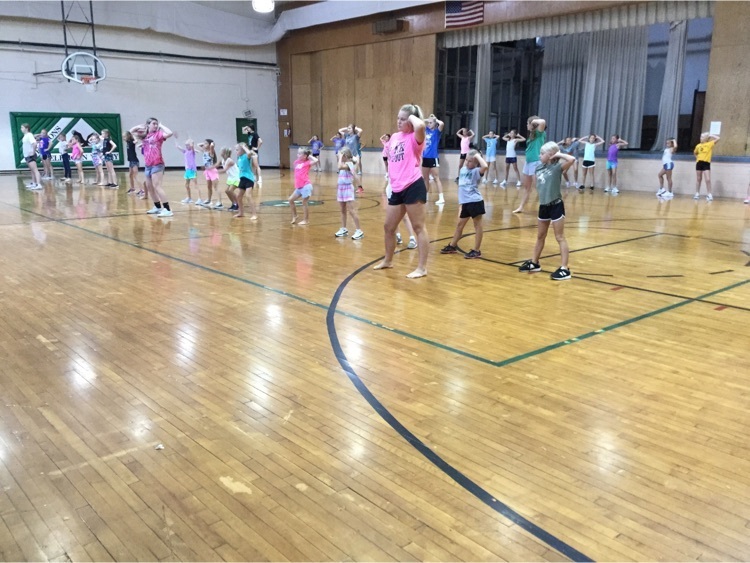 The first day of school is just around the corner therefore EVS families are reminded that the National School Lunch Program is going to be operating as it had in the past – pre COVID 19 - meaning school meals are no longer being provided free to ALL students. Beginning with the 2022-2023 school year, meal prices will be $2.30 for elementary students and $2.50 for JH and HS students for hot lunch and $1.50 for breakfast for all students. Free and reduced lunch applications will be sent out in the school newsletter in early August, and families are encouraged to complete these lunch applications. Families who receive school meal program benefits through the DHHS Direct Certification Program will be receiving notification from EVS soon regarding your child's meal benefits. For any questions, please do not hesitate to contact Elkhorn Valley Schools at 402-368-5301.

EV VB spent the day at Wayne High Team Camp!! EV varsity went 4-4 in sets and made the gold tourney. Some stiff pool play competition in Wayne, Lakeview, Boone Central and N-V. The JV made the silver tourney. Knocked off Stanton, currently battling it out with Wayne. Getting better everyday girls!! 💚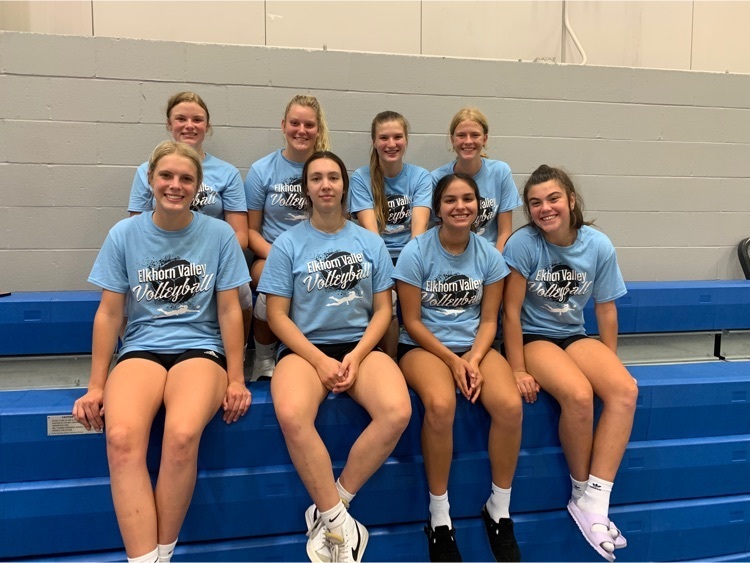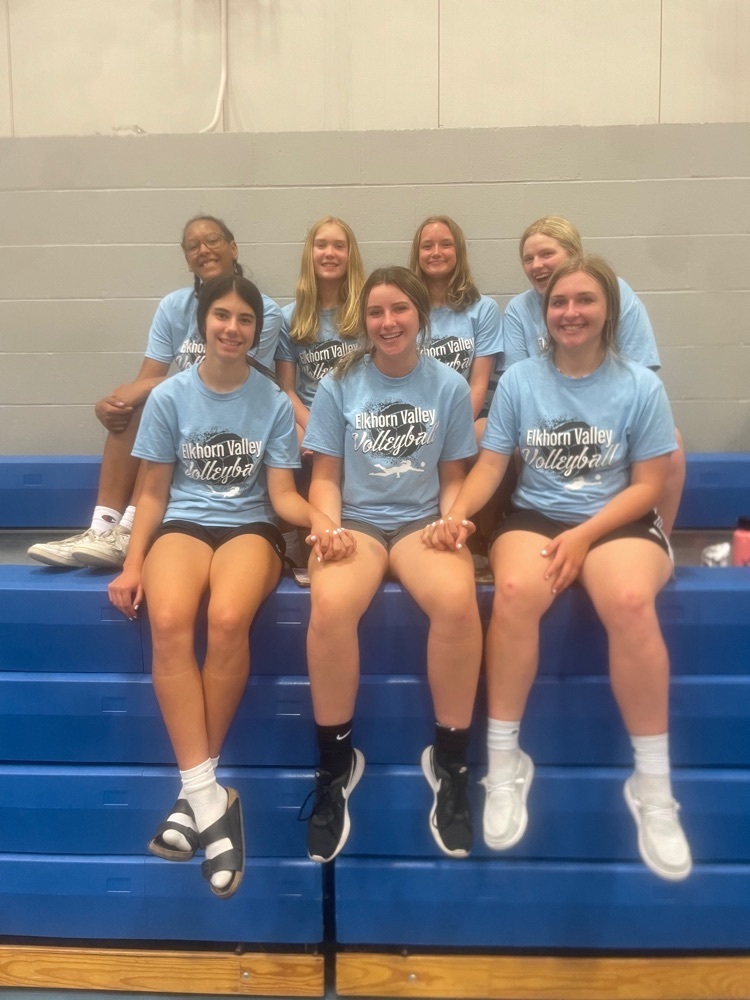 The first of many 🏀 ventures with these girls. Finished 1-2 vs really competitive teams at the JH team camp in O'Neill. A multitude of good things happened today & it was fun to watch them get up & down the floor. After not hitting record, the pict on the bus was after a HBD 🎵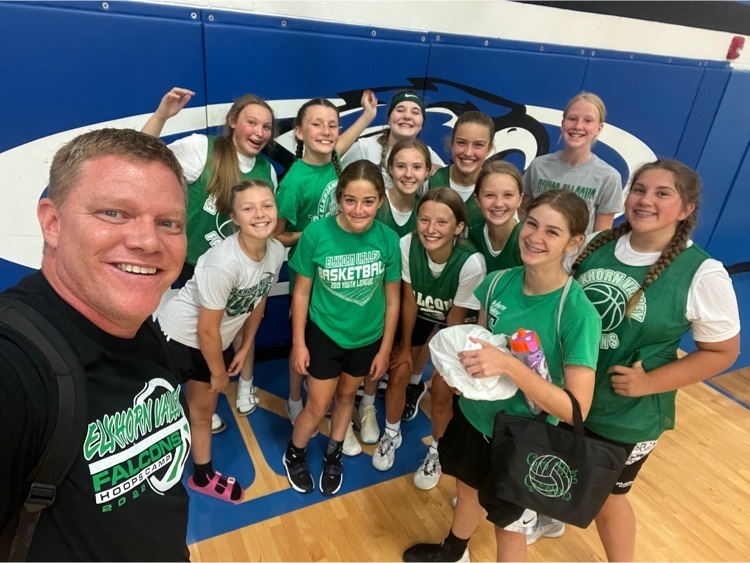 Reminder to get those Sports Physicals scheduled. All athletes (7-12) will be required to have a physical turned in before participating.

Your Lady Falcons finished 1-2 in a competitive Pierce camp today & were team runner-ups in the 3-pt contest. All the sweat is worth it with a little ice cream. I'm sure some of the girls will be back to take on the Pierce Pounder challenge at J's sometime soon #BirdsofAfeather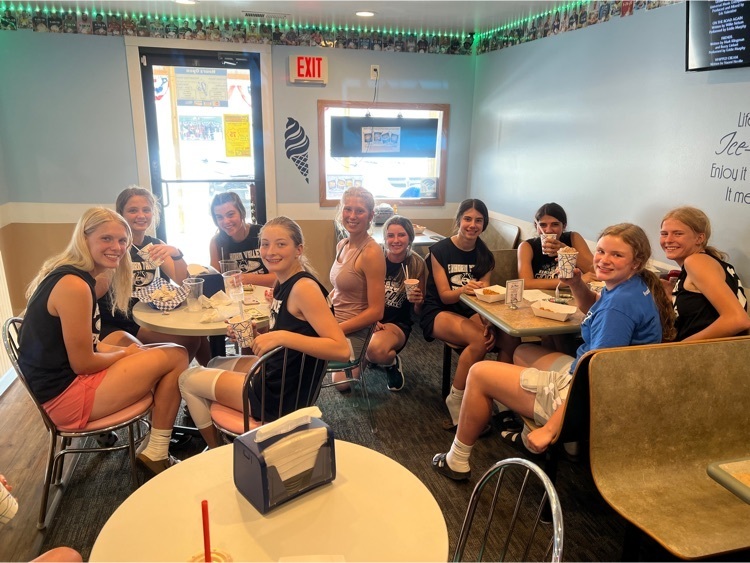 Reminder that summer school started today! If your child is going to be gone, please call the office or e-mail Miss Eggers to let us know.

Great day today in Fort Calhoun. EV went 3-1, with wins against stingy defensive teams Aquinas, Fort Calhoun, & Diller-Odell. The only loss came against Omaha Mercy in a sleepy start to the morning. Brooke, Kennedy, & JJ won a team shooting contest & Lily was third in knockout.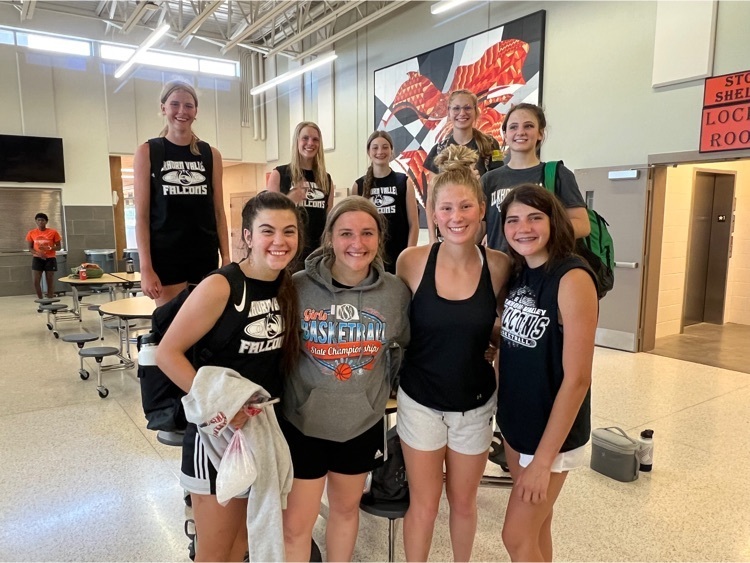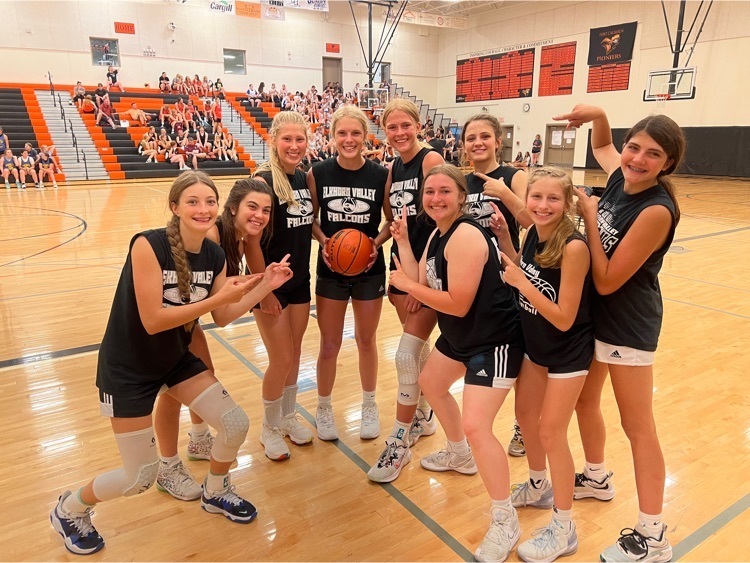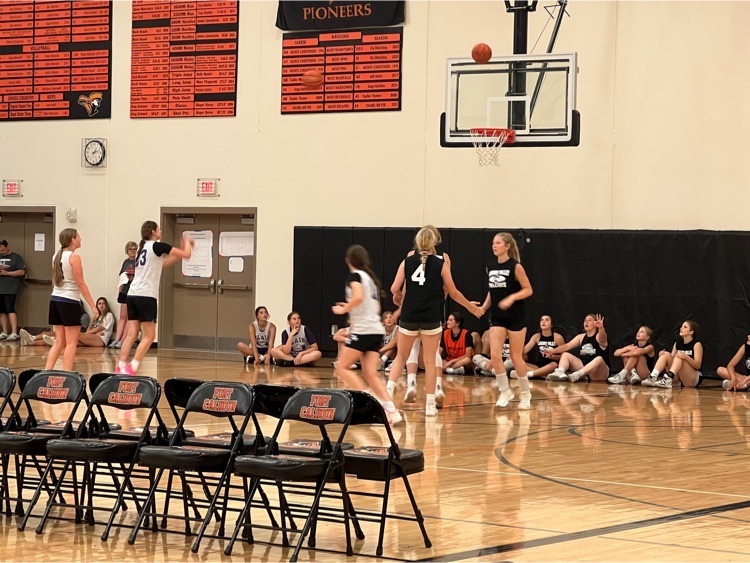 Reminder that summer school starts this Monday, June 20th for those who are signed up. It will go until July 14th and will be Monday-Thursday each week.

Public access to the school's weight room has been restored. We thank you for your patience. As a reminder, school policy states that students MUST be accompanied by an adult 19 years of age that resides within the district.

HELP WANTED: Elkhorn Valley Schools in Tilden are accepting applications for one full time paraprofessional positions. Wage is based on experience. Benefits include single health insurance and PTO. Applications may be picked up in the school office and are due by July 1, 2022. Call the school office at 402-368-5301 for more information.

Just a reminder the school board meeting was moved to tomorrow, Tuesday, June 14 at 7:30.