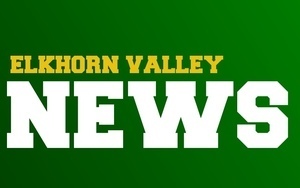 2/22 Morning Announcements
Mary Dahl
Monday, February 22, 2021
1. Congratulations to the EV wrestlers who participated at the State meet in Omaha this past week. Owen Vondra placed 6th; Zack Hartl placed 4th; Reed Bennett placed 6th; Adam Miller placed 2nd; and congratulations to Hunter Bennett for placing 1st and becoming a two year champion at state. The team placed 5th overall.
2. Mr. Meyer would like to have a short 5 minute meeting with any girl planning to go out for track after school on Tuesday. If you can't make it, please stop his room anytime during the day. The boys will have a short meeting after school Wednesday. Again, if you can't make it just stop by anytime during the day.
3. The HS quiz bowl team competes at 11:30 today in the KTCH Radio Quiz Bowl competition. Good luck team members !!
4. Driver's Education classes begin today at 4:30 in the Flex Room.
5. The Century Club will be having their Bake Sale on Wednesday, February 24, from 3:15-3:30 in the Commons. All items will cost $0.50.
6. Menu corrections are as follows: lunch on February 23 will be: hotdog/bun, baked beans, chips, fruit, milk; breakfast on February 25th will be: tornado & cheese stick, fruit, juice and milk; February 26th breakfast will be French toast sticks, fruit, juice, milk; February 26th lunch will be grilled cheese, carrots, applesauce, milk
7. Box Tops coupons need to be turned into the school office by next week at the latest so that they can be mailed in by March 1. Thank you for your support of this program!!