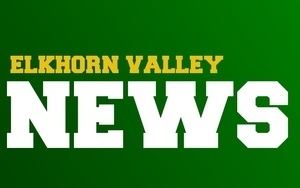 2/17 Morning Announcements
Mary Dahl
Wednesday, February 17, 2021
Just a reminder that there is a 1:30 early dismissal today. Parent Teacher Conferences are scheduled for 4:00 to 8:00 pm today. Also, there will be NO SCHOOL on Thursday or Friday due to state wrestling.
1. 6th-11th grade students who are interested in auditioning for the BMW Dance Team should see Mrs. Gale to sign up and receive information about auditions.
2. Box Tops coupons need to be turned into the school office by next week at the latest so that they can be mailed in by March 1. Thank you for your support of this program!!
3. Driver's Ed will be starting soon. Sign up in the office and get a registration form from Janice Remmereid. Class starts Monday, February 22nd. The registration form and payment are due by Thursday, February 18th.
4. The EV Falcons play basketball in Osmond on Friday, February 19. The Knights of Columbus and the St. Mary's K-8 School Teachers in Osmond will be offering a Drive Thru Fish Fry that evening at the Osmond City Auditorium. They will be serving batter fried fish, french fries, baked beans OR hotdogs for the kids! There will be a free will donation accepted and they will be serving from 4:30 to 7:00 that evening!
5. Menu corrections are as follows: lunch on February 23 will be: hotdog/bun, baked beans, chips, peaches, milk; breakfast on February 25th will be: tornado & cheese stick, fruit, juice and milk; February 26th breakfast will be French toast sticks, fruit, juice, milk; February 26th lunch will be grilled cheese, carrots, applesauce, milk
6. March newsletter articles are due by noon on Wednesday, February 17.