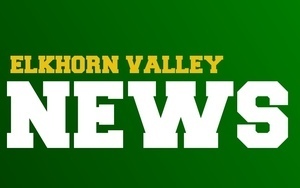 1/14 Morning Announcements
Mary Dahl
Thursday, January 14, 2021
1. Just a reminder that there will be no school on Monday, January 18. EV's teachers will be attending an inservice meeting.
2. Congratulations to the following Speech Team students who placed at yesterday's meet: Mariah Hansen - 5th place serious prose; Kennedy Penne - 5th informative; Kristi Nierodzki - 5th Humorous prose; Carney Black and Sibley Mollhoff - 4th Duet; Taylor Hasebroock and Carleigh Greene - 6th Duet; Walter Furstenau, Taylor Hasebroock, Carleigh Greene, and Carney Black - 4th OID
3. Congrats to the quiz bowl team as they won this morning 3-1 vs. Humphrey St. Francis. The High School Quiz Bowl team competed this morning at 9:30 in the KTCH Radio quiz bowl competition. Members of the team for this quiz bowl competition are: Kody Qualset, Daniel Chvala and Walter Furstenau with the alternates being Mariah Hansen, Carter Rautenberg and Gavyn Clause. The team is coached by Mr. Qualset.
4. Please submit your February newsletter articles by Wednesday, January 20. Thanks, Mrs. Amend, for volunteering your class to fold it.