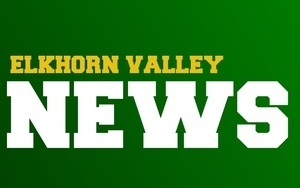 12/16 Morning Announcements
Mary Dahl
Wednesday, December 16, 2020
1. The Virtual Christmas Concert is uploaded to Falcon Vision. Thanks to Mrs. Suckstorf and Mrs. Rood for all of their hard work in recording and editing this program for us!
2. Congratulations to this morning's Hall Walk students - Chance Lyall, Jax Rutjens, Piper Ottis, Dylan King. Students will be treated to ice cream today served by Santa and his helpers!!
3. There will be an elementary Century Club meeting after school today from 3:30 to 4:30.
4. Parents should have received an important message from Mr. Hahne regarding a calendar correction. The Board of Education voted to move the last day of the first semester to this Friday, December 18. School resumes for students on Tuesday, January 5. Teachers will return to school on Monday, January 4, for a teacher work day.
5. There will not be a KIS note/progress report sent home this week since we'll be mailing out report cards over Christmas break.