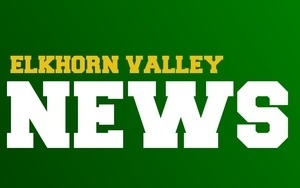 12/9 Morning Announcements
Mary Dahl
Wednesday, December 09, 2020
1. Congratulations to the Falcon football players who made the Norfolk Daily News all area team: Braedyn Ollendick, second team and Adam Miller, third team.
2. The elementary students are recording their performance for the Winter Program today. All students will need to be dressed in concert attire. There are some pretty great looking elementary students at school today!! ; )
3. There has been a change to the menu for this week. Today's meal will be Chili, Crackers, Carrots, Applesauce, Cinnamon Roll and Milk and Friday's meal (12/11) will be Chicken Nuggets, Whipped Potatoes, Strawberries, Roll, Milk.
4. EV has added an activity to the school calendar for this week!! We will be hosting a wrestling dual vs Norfolk Catholic THIS Thursday, December 10th, starting at 5:30. The dual will be livestreamed on EV's Falcon Vision.
5. There is a table of Lost and Found items located in the Elementary Lobby. All students (PS thru 12th grade) are asked to take a look at the items on the table and take home what belongs to them. Anything left on the table will be donated during the Christmas break.
6. The JH BMWs will have practice tomorrow morning at 7:15 AM.