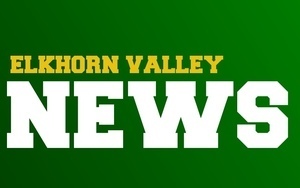 12/8 Morning Announcements
Mary Dahl
Tuesday, December 08, 2020
1. Congratulations to the following 1st graders for celebrating their Hall Walk this morning: Bryer Tegeler, Bentley Kuchar, Ryker Penne and Jaron Qualset have become Independent Readers!!
2. Congratulations to the HS wrestlers for placing Runner Up at the Lakeview meet this past week. Individual placings are as follows: Waylon Warneke - 4th: Hunter Bennett - 1st; Nate Halsey - 4th; Zack Hartl - 4th; Adam Miller - 1st; Mavrick Hagemann - 3rd; Mason Schaffer - 4th; Reed Bennett - 2nd; Gavyn Clause - 3rd; Caden Reikofski - 3rd. Way to go guys!!
3. There has been a change to the menu for this week. Tomorrow's meal (Wednesday 12/9) will be Chili, Crackers, Carrots, Applesauce, Cinnamon Roll and Milk and Friday's meal (12/11) will be Chicken Nuggets, Whipped Potatoes, Strawberries, Roll, Milk. Just switch Wednesday and Fridays meals!!
4. The JH and HS students are recording their performances for the Winter concert this morning during first and second periods. The elementary students will record their songs on Wednesday. All students will need to be dressed in concert attire.
5. There is a table of Lost and Found items located in the Elementary Lobby. All students (PS thru 12th grade) are asked to take a look at the items on the table and take home what belongs to them. Anything left on the table will be donated during the Christmas break.
6. The JH BMWs will have practice on Thursday morning at 7:15 AM.