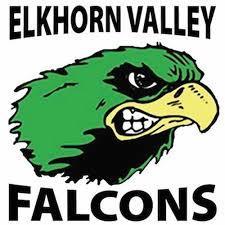 School Re-opening Plan - 2020-21
Darin Hahne
Tuesday, July 21, 2020
The Elkhorn Valley Schools Board of Education held a special meeting on Monday, July 20 to review and approve a re-opening plan for the 2020-21 school year. It was decided school will start as scheduled with in-person instruction and will follow the adopted 2020-2021 school calendar as closely as possible. The first day of school will be Thursday, August 13 with a 1:30 dismissal. We are excited to get students and staff back in the building!
The links below will take you the current district re-opening plan and the adopted school calendar. Knowing that circumstances can change rapidly with COVID-19, the re-opening plan may be need to updated accordingly. Any changes to the plan or updates will be posted to the district's website.
If you have any questions, please contact Darin Hahne at the school at 402-368-2985.