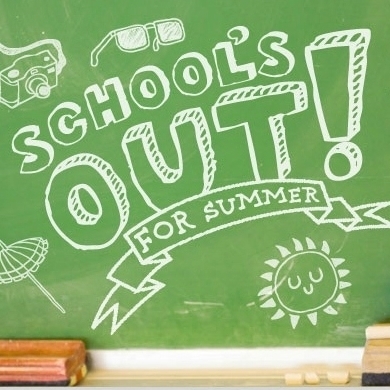 End Of The Year Update
Patty Novicki
Tuesday, May 12, 2020
Students & Parents/Guardians
As the year comes to end, we are sending out a few reminders to students and parents. We miss the students, the activities, and all of the events that get us to the end of the school year. We are looking forward to the fall when we can all be back together. In the meantime, enjoy summer break and the warm weather, hopefully, that will be here.
PreK-11: will complete new content material on May 13th. All assignments will need to be completed by May 15th. Materials check in for students in grades PreK-6 will be May 18th and students in grades 7-11 will be May 19th. All bills will need to be paid by May 22. There will be tables set up in the commons area for materials to be placed. We ask that only the student or one parent return materials in the high school and only the parent pick up materials for the elementary student.
MacBooks and chargers for students in grades 7-11 will also need to turned in. If a device was borrowed from the school to use for remote learning that will need to be turned in as well as the hot spot devices that the school sent home.
Breakfast and lunch will continue to be served through May 20TH.
Athletic and academic honors packets can be picked up on the corresponding days that all students drop off materials and computers.
Thank you for your assistance and patience in this difficult time. We are all adapting to new adventures and taking on multiple roles. We truly appreciate everything that parents, guardians, school staff, and teachers for making the adjustment to remote learning.
Any questions or concerns, please contact the Administration at the school.